The Italcaffè aroma reaches the Apuan Alps
On the marble mountains reflecting on the water comes the aroma of Italcaffé.
Apuan Alps
The Apuan Alps, rugged and steep, are a mountain system in the north-western area of Tuscany.
They developed themselves more than 250 million of years ago, on the sea bottom, and still today hide infinite mysteries and treasures.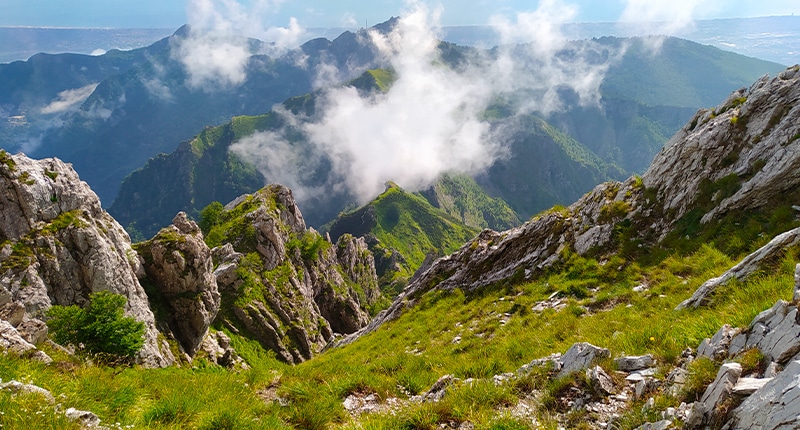 Famous all over the world as the mountains with the marble, Apuan Alps are indeed rich of marble caves with the most famous being those of Carrara.
Going inside a cave is indeed a really moving experience, that allows you to go in the heart of the mountain and to touch first-hand the raw material preferred by artists of the caliber of Michelangelo and Canova.
Covered with fresh chestnut forests and dotted with typical mountain villages, the Apuan Alps have an incomparable view of the Versilia.
The aroma of our coffee arrives in the Apuan Alps. Look for your Italcaffè bar and take a picture within this beautiful frame!
Travelling with the coffee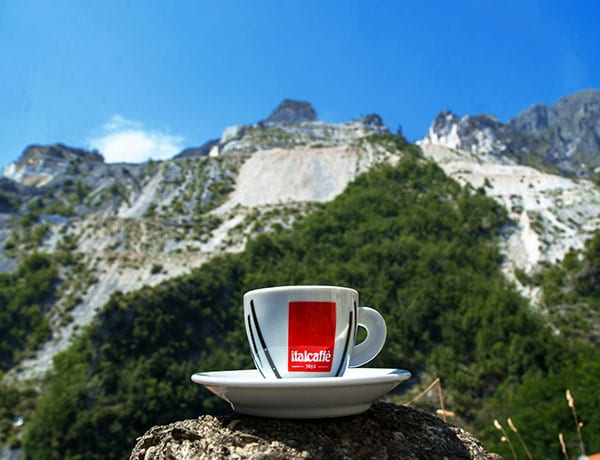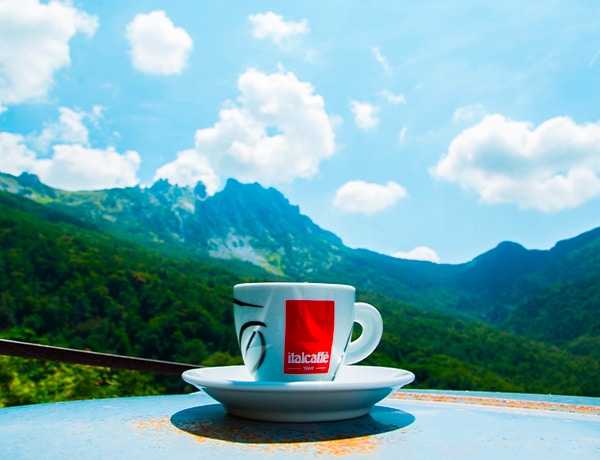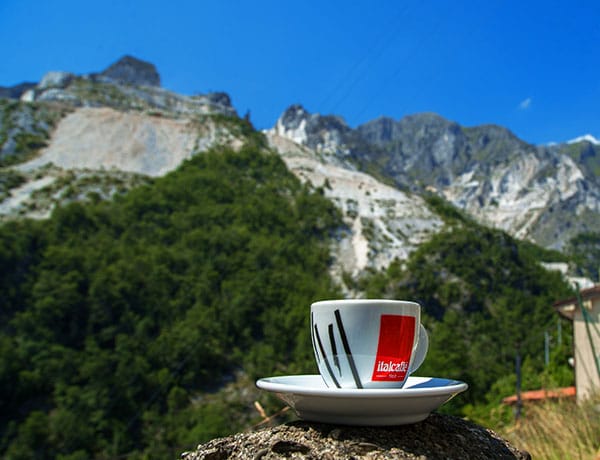 Shop Italcaffè
You just have to click to receive the aroma of the highest quality coffee from across the world directly to your door or your activity. Enter the shop and choose among our precious coffee blends in beans, ground, pods and capsules. And don't miss our exclusive collection of accessories inspired by our land.